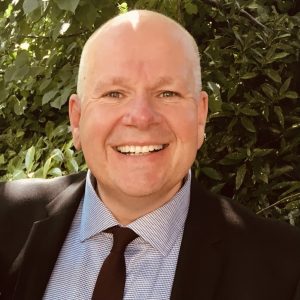 David Wood is the co-founder and chief-executive officer of Faith & Hope Records Limited.
David is an award-winning musician and businessman who has spent his entire working life in the music industry. He has had a long and fruitful career, holds the post-nominal letters HonsFDip FRSA DipMusTh AMusLCM MIoD, and has held chief-executive officer, non-executive director, and advisory roles.
David has recieved industry awards (including a 'musical director award' and 'business of the year award), industry recognition (he is a Fellow of the 'Royal Society of Arts'; Honorary Fellowship of the ICMA, and Leader in Residence at University of Central Lancashire); and is involved in industry organisations (member of the National Association of Music Merchants [NAMM] in the US, and the Music Industries Association [MIA] in the UK). He is also a member of the Institute of Directors in the UK, and has been a competition judge, music industry commentator, music conference panellist, and keynote speaker at higher-educational institutions.
As well as Faith & Hope, David has built a diversified portfolio in the areas of Musical Instrument and Equipment Sales (incl. the award-winning promenade music shop, music4worship, educat, big discount warehouse, printed music shop); Music Industry Services (musicom imports, pm piano restorations, pm music school, hotwires sound installation, pm hire); Sound Recording (faith & hope (records, songs & areebo) , dmr location recordings, four0four media recordings; Intellectual Property (collard & collard pianos, mendieta classical guitars, beverley drums, levin guitars, charles howes & son pianos, arena amplification, paris woodwind, resoville resonator guitars).
Visit: davidwood.biz and david wood linkedIn