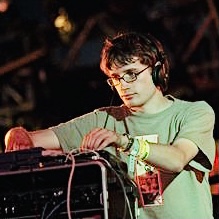 From 1997 until 2004, Mint Royale was Neil Claxton and Chris Baker. Chris left Mint Royale in 2004 and Neil continued by himself.
About Mint Royale
Having first encountered each other at Music College, Chris and Neil went their separate ways, successfully releasing records under various guises. They met up again in 1997 at a Christmas party thrown by Jockey Slut magazine. After spending the whole evening talking, they realised they had a lot of things in common and shared a desire not to make house music.

They started working together as The Mint Gun Club (the name comes from Hunter S. Thompson's 'Fear And Loathing In Las Vegas') and released  'Get Set/Eel' at the end of 1997. Legal necessity meant a change of name to Mint Royale and the remix offers came flooding in. After their mix of Kenickie's 'I Would Fix You' – with Lauren Laverne in the band – found its way to the top of Fatboy Slims DJ chart; their remix of Terrorvision's 'Tequila' – which was championed by Zoë Ball as her 'Record Of The Week' on the Radio 1 Breakfast Show – made its way to Number 2 in the UK singles charts.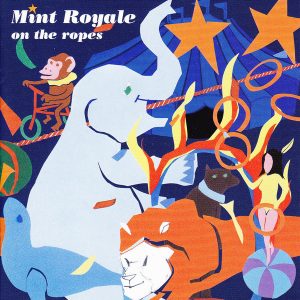 Debut Album: 'On The Ropes'
Mint Royale then concentrated on producing their own music.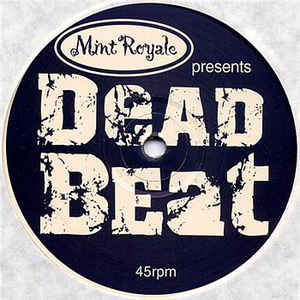 They released their 12" only 'Deadbeat' on the 23rd of November 1998.
The track which was championed by DJs such as Norman Cook, Boy George, and received rave reviews in NME, Music Week, Update, Mixmag and DJ magazines.
The second single 'Rock And Roll Bar' – with the b-side 'Who's Your Daddy?' – was released 3 months later on the 15th of February 1999.
Towards the summer of 1999, the sitar-driven masterpiece 'From Rusholme With Love' was released on the 7th of June 1999, and it is now recognisable through its extensive use in film. Featuring a John Mayer sample of 'Acka Raga', as well as it being the theme tune for the comedy film 'Kung Pow! Enter The Fist', it appears on the soundtracks of Vanilla Sky, Get Carter, and Serendipity; and the television series Alias and Spaced to name but a few. In 2002 and 2003, the Mercury Music Prize TV show also used "From Rusholme with Love" for the programme.
During the recording of their debut album, Mint Royale completed a national tour of live club sets and DJ dates that included the Reading and Leeds festivals. Their single 'Shake Me' released on the 27th of September 1999 saw the release of their debut album, 'On The Ropes', which received rave reviews, hailed as 'indie dance album of the year' by Mixmag magazine.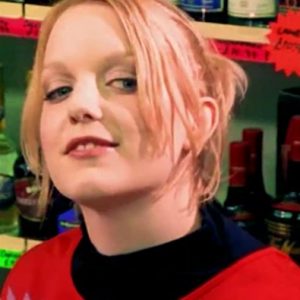 We scored their first hit record with the release of 'Don't Falter' on the 24th of January 2000 that featured the vocals of Lauren Laverne (formerly of Kenickie). The single was a Top 20 Hit when it reached number 15 in the UK singles charts. They also made their first live TV appearance on 'The Priory' television show, for which they had composed the title music, which led Mint Royale to appearing on many more TV shows including 'Top of the Pops', 'CD:UK', and 'Born Sloppy' to name but a few.
The song "Because I'm Worth It" was the theme for the Jamie Theakston and Zoë Ball chat show 'The Priory'; and the song "Show Me", which appeared on the US version of the album, was used in the National Lampoon film Van Wilder.

'On The Ropes' UK Version Track Listing
1. From Rusholme With Love / 2. Dont' Falter / 3. Interlude I / 4. Take It Easy / 5. Because I'm Worth It / 6. Shake Me (Original) / 7. Diagonal Girl / 8. Rock And Roll Bar / 9. Space Farm / 10. Deadbeat / 11. Lonely Girl / 12. Interlude 2 / 13. Shake Me (Vocal Edit) /
'On The Ropes' USA Version Track Listing
1. From Rusholme With Love / 2. Don't Falter / 3. Show Me (Featuring Pos From De La Soul) / 4. Interlude One / 5. Because I'm Worth It / 6. Take It Easy / 7. Kenny's Last Dance / 8. Trickshot / 9. Diagonal Girl / 10. Rock And Roll Bar / 11. Space Farm / 12. Deadbeat / 13. Interlude Two / 14. Lonely Girl /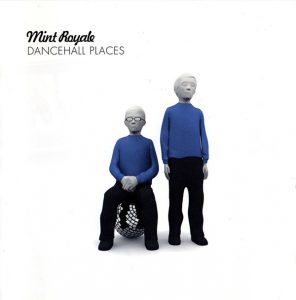 2nd Album: 'Dancehall Places'
Mint Royale finished recording their second album 'Dancehall Places' in early 2002. Mixed by Chemical Brothers engineer (Steve Dub Jones), the album featured collaborations with a diverse range of artists including Pos from De La Soul, Jamaican ska legend Prince Buster, soul sensation Steven Wren, Sub Pop's Damien Jurado, Jez Williams from the Doves, and Robbie Roberts from Manchester band Fraction.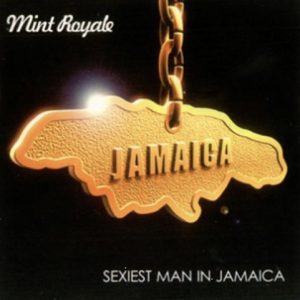 The first single from the album was 'Sexiest Man In Jamaica' released on the 26th of August 2002 which attracted the influential backing of Norman Cook, Pete Tong, Seb Fontaine, Judge Jules and Danny Rampling during the Miami Winter Music Conference, earning the status of Essential New Tune and Buzz Chart Number 1.
It later went on to become Mint Royale's second UK Top 20 single and was by used BBC Radio 1 for their own TV advert.
The album 'Dancehall Places' was released on the 9th of September 2002 to glowing reviews in the UK press. They recognising the broad diversity of the album and Muzik magazine said that if an album "was a feeling, it would be like pulling a receipt out of your pocket, only to find its a tenner."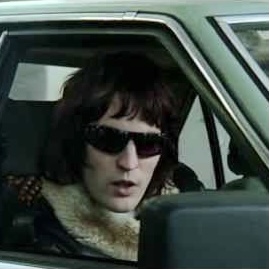 Towards the end of 2002, Mint Royale embarked on rehearsals with a full live band, and their first ever full-on live show took place at Manchester Academy 3 on the 30th of October 2002. Their London debut 'live' followed at Fabric Live on the 24th January 2003, and coincided with the release of 'Blue Song' featuring Steven Wren which was a UK Top 40 single and the second single from Dancehall Places. After the success of these live shows, Mint Royale heralded in a new era embarking on a sell-out UK tour throughout April 2003, establishing themselves as a superb live act, and completing the summer appearing at all the major festivals including Glastonbury, V Festival, and T In The Park.
In August 2004, we had notification that Mint Royale had more radio and TV plays than ever before, due to the massive amount of plays of 'Sexiest Man in Jamaica', '54', 'Diagonal Girl' and 'Blue Song'. Their track 'Sexiest Man In Jamaica' also appeared in MTV's top 500 video play list of 2003.
'Dancehall Places' Track Listing
1. Blue Song / 2. Sexiest Man In Jamaica / 3. Anything / 4. Floor Basics / 5. Dancehall Places / 6. Miles And Miles / 7. Princess / 8. Show Me / 9. 54 / 10. I Don't Know / 11. Always Welcome /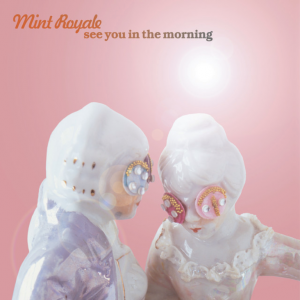 3rd Album: 'See you in the morning'
After the end of a hectic 2003, Mint Royale returned to the studio to start writing and recording their third album in the April of 2004. The next few months were a turbulent time for Mint Royale, with founding member Chris parting company with the band to pursue new musical avenues.
However, Neil and the resident vocalists returned to the studio to complete the recording of the third album in January 2005 and the result was 'See You In The Morning'. The album sounded absolutely fantastic and was really worth the wait. Mint Royale went from the studio, into the rehearsal rooms to prepare for their forthcoming live dates.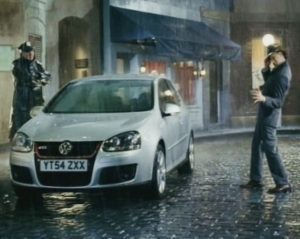 Between rehearsals, Mint Royale completed the music for a Volkswagen Golf GTi advert which took one of the most famous classic Hollywood movie scenes ('Singin' In The Rain') and gave it a very modern twist, with the help of some clever computer effects, and of course Mint Royale's great music. Gene Kelly's memorable dance sequence in the movie was updated so that the star now appeared to be Breakdancin' In The Rain.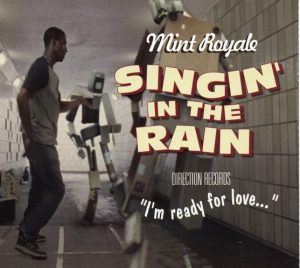 Having received permission from the Gene Kelly Foundation, the makers of the advert set about transforming the original scene. For the backdrop to remain the same, replica streets were built, and the ad makers used break dancers and body poppers to create the moves and follow the same route Kelly takes in the original 1952 film. Gene Kelly's face was then superimposed and a new remixed soundtrack by Mint Royale was added.
The success of the advert – and interest in the soundtrack – prompted Mint Royale to add their version of 'Singin' In The Rain' to the new album, and we released it as a single and had a Top 20 with it in 2005 (and a number 1 with it in 2008).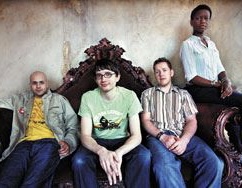 Mint Royale performed their first live date since completing 'See You In The Morning' at Cargo in London on the 11th of April 2005 where they unveiled their new album live alongside a few old favourites. They welcomed their new vocalist Fola to the band. Fola has been described as 'an obvious gem' by Music Week and she is a former MOBO award winner, repeatedly performing to capacity crowds at Ronnie Scott's and Jazz Café as well as selling out shows both across the UK and internationally. She has also worked with the legendary Randy Crawford and The Crusaders.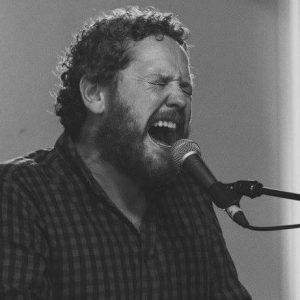 Steven Wren performed male vocals on the album (and live) and is "one of the best live voices around".
He first worked with Mint Royale as a guest vocalist in 2003 on their hit "Blue Song", the relationship developed, and he was invited to co-write and collaborate on a number of the songs on the 'See You in the Morning' album.
As well as singing, Steven was Mint Royale's resident joker. On the album, Steven was featured on the tracks "wait for you", "see you in the morning", "world" and "rest your head".
Class A was the male rapper / MC on the album (and live) and was the natural choice after winning the national 8 mile sound clash competition. Class A has been described as "a brilliant and energetic live performer" and is one of the most charismatic rapper / MC's you'll see. On the new album, Class A was featured on the track "something new".
Aimee Duffy was the female vocals on the album. Mint Royale received a demo of Aimee from their manager. On the first listen, Aimee was instantly asked to become one of the female vocalists on the new album. On finishing the album, Aimee decided that she would finish her university degree rather than go out on tour (admirable!). On the album, Aimee is featured on the track "something new" and "little words". She later dropped the Aimee bit, became just Duffy, and went on to be world famous.
Anna Baker on the album is featured on the track "rest your head"; and Neil Claxton (aka Mint Royale) also made his vocal debut on the track "my heart is beating fast". Neil describes the production of the vocals as "heavily over treated" but it worked beautifully.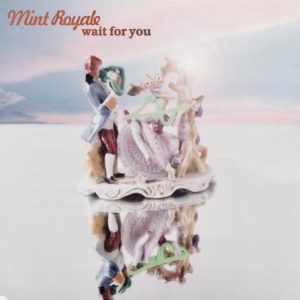 Faith & Hope released the first single "Wait for you" in April and Mint Royale went straight from the Studio into the rehearsal rooms to prepare for their forthcoming live dates.
'Wait for you', the first single from Mint Royale's album was released in April 2005 on 12" and download. 'Wait for You' was played for the first time on UK radio on the 21st of February 2005 by Steve Lamacq on his Radio 1 evening show; the next day in the US, Jason Bentley – who is one of Americas most influential DJ's – started playing it on his "Metropolis" radio show on KCRW in Santa Monica, California; and our first UK daytime play came the following day courtesy of radio's 6Music breakfast show presenter Phill Jupitus. Phil Wilding – the producer of Phill Jupitus' breakfast show – when asked about Mint Royale said, "We love them".
On the 7th of March 2005, we were proud to announce that we were continuing our long association with JVC Music (who are one of Japan's leading independent record companies) for Mint Royale in Japan. Faith & Hope and JVC commenced their licensing arrangement when Mint Royale originally formed, and JVC had been our only ever home in Japan. Hirofumi Iwanaga, JVC's project manager – who was in charge of Mint Royale in Japan for us – said, "I am very excited about being able to continue our fruitful relationship with Mint Royale, the relationship started from their debut album. Faith & Hope has been very co-operative in marketing the artist in our territory and I look forward to working with them closely to make their third album a success." David Wood of Faith & Hope said "For Mint Royale to be represented by JVC, who are the most respected music company in Asia, it's a tribute to the great music of Mint Royale and to Aya Ohi in JVC's international department who was instrumental in originally signing and breaking them in Japan".
The week after, we announced that the new video for 'wait for you' had gone straight on to MTV Dance channel; and that Mint Royale were playing their first live gig since leaving the studio at Cargo in London on 11th of April 2005 (the day of the release) with a full 8 piece live band.
Throughout the rest of March 2005,  Mint Royale's incredible success with the VW Golf GTi 'Singin in the Rain' TV advert led the Jaguar Car Company in North America to use one of Mint Royale's tracks, from the 'see you in the morning' album on a promotional mix compilation CD which was released in the U.S on the 21st of March 2005. Jaguar wanted the very coolest music on the CD (to appeal to young Jaguar X type buyers) and the compilation was given out at Jaguar's closed musical events, the first of which was the Winter Music Conference. All the tracks were chosen by a top A&R from Madonna's record label, 'Maverick' in Los Angeles.
Clash Magazine, the cool monthly national music magazine based in Scotland at the time said, "Mint Royale are on the verge of being promoted to the premier league. It is a cohesive and consistently great album…" They paid a particular complement to the albums second track saying, "The Effect on Me, is the kind of track most groups would struggle to come up with as a show stopping closing track".
On the 16th March 2005, we announced that the 'see you in the morning'  album release would coincide with a high profile tour and early summer festival slots.
Mixmag touted it as 'An epic album' and the first single ('wait for you') would include four great remixes including 'wait for you', a 'Bastian' remix, 'National Forest' remix and 'Waiting In The Rain' (a Mint Royale mix of 'Wait For You' with backing from their hot re-mix of 'Singing In The Rain' from the VW Golf ad featuring a breakdancing Gene Kelly) and Eddy Temple-Morris jumped on to the National Forest Remix on his Xfm Remix show.
At the end of March 2005, everything began to kick off big time for us with Mint Royale in America. Mint Royale's 'see you in the morning' – although going to be released in June 2005 – was the talk of 'South By South West' (SXSW) in Texas and continued at the Winter Music Conference (WMC) in Miami.
On the 4th of April 2005 we announced that we were going to release 'Singin In The Rain' as a single off the back of the success of the (now award-winning) Volkswagen GTi advert. Rumours surrounding the release had appeared on the internet since the advert first ran in January with the sheer volume of posts on message boards prompting us to reconsider our plans and release the track. We were delighted to announce that the single was to be released in conjunction with Direction Records (Sony dance imprint) one of the many labels jostling to get involved. We decided to release sometime in June 2005 with Mint Royale's superb third album 'See You In The Morning' being released immediately afterwards.
The week before the release of the single 'Wait for You', the UK's leading music industry paper 'Music Week' put it straight on to their playlist. As planned, the track was released on Monday 11th of April on 12″ Single and Download.
The Mint Royale's first UK appearance of 2005 with the full eight piece live band took place at Cargo in Shoreditch, London and they played to a full capacity audience… it was total sell out and a strong turn out for Mint Royale by music journalists, DJ's and fans. Guardian newspaper journalist Helen Pidd wrote "Mint Royale are one of those acts people swear they have never heard of when, in reality, everyone, however unwittingly, knows at least one track. Mention the scrambled version of Singin' in the Rain off that car ad, sing the chorus of Sexiest Man in Jamaica or "tequila, it makes me happy!" and only those without ears since 1997 will still maintain ignorance."
The Cargo gig was amazing and more rave reviews for the album came in thick and fast. April 2005's Gay Times said, "It's like the album the Beatles might have made had they swapped acid for Ecstasy and hooked up with Fatboy Slim… Or, if you'd prefer you could just call it 'Dance'. Definitely one of the albums of the year".
By the end of April 2005, as well as entering the UK Top 40 Indie Singles Chart, Mint Royale's new single 'wait for you' went straight in to the Top 40 Dance Singles Chart at #8. There's some other great tracks that week in the Top 40 Dance Singles chart including Prodigy's Spitfire (#10), Pete Tong & Chris Cox's More Intensity (#22), Chemical Brothers Galvanize (#27), and Basement Jaxx's Oh My Gosh (#30).
In early May – and after months of negotiations – we were happy to confirm that Mint Royale's version of 'singin' in the rain' was finally going to be released as a single on August 8th; and the single would also appear on their third album, 'see you in the morning' which would be released on August 15th. The single hit radio on the 31st of May 2005 and all the Galaxy, Heart and Century radio listeners could feel proud because their top DJ Mike Ashley was the first independent radio DJ to put the single at the number 1 position of his chart after only receiving the track the week before week.
By mid June 2005, Mint Royale was kicking off in Australia for us. Shock Records – who we had a deal with in Australia – were having massive success with Mint Royale's single 'Wait For You' which when released here in the UK as a limited 12″ release sold out in 3 days. "The single has started to break big time" said a Shock Records Representative. "Wait For You is on network TV and has been added to V which is one of the biggest music channels, Video Hits the Saturday morning video show and Nova, one of Australia's major commercial radio stations based in Sydney and JJJ Radio".
We had so many questions about the VW Golf GTi 'singin in the rain' advert. Although most were about the music; there were lots about who did the dancing and how. The new dance moves were performed by some of the most talented hip-hop dancers of our time (J Walker, Crumbs, and David 'Elsewhere' Bernal). Each of the dancers underwent over three hours of prosthetic makeup in order to look as much like Gene Kelly as possible. On top of that, each one of them performed with a semi-constrictive wet suit underneath their spiffy business attire. After all, they were filming in the rain. Of course, the viewer is never really aware that they are watching three street dancers in makeup thanks to the wonderful visual effects skills of the post-production crew, Moving Picture Company. With Alex Lovejoy as Visual Effects Supervisor and Christophe Allender using the amazing compositing software package, Discreet Inferno, the prosthetic makeup is not noticeable at all and was probably used mostly for reference inside the special effects house. The whole time we are watching the commercial, it is Gene Kelly's face we are staring at. It is difficult to think otherwise. The dance sequence was then greatly enhanced by Mint Royale's fantastic remix of Singin' in the Rain.
So at the end of June 2005 we released a 'Singin In The Rain' press release saying "Mint Royale, one of the U.K's most exciting, innovative and credible pop acts of the last ten years, are releasing one of the hottest dance tunes this year, taken from the VW Gold Ad starring the breakdancing Gene Kelly. This groundbreaking mix of the classic tune is already top of the Buzz and Shazzam Charts and is being championed by Judge Jules and Tall Paul at radio. Mixes come from the likes of Mike Monday, Smith & Pledger, Kenny Hayes and Dunkin Donuts. They add this to their classic third album, 'See You In The Morning', which takes their trademark sound to a new level, shifting gracefully through tough club tracks, poppy hip-hop, tender down tempo tunes and epic barrelling instrumentals . Already heralded as "An album of eternal sunshine for hip hop and pop fans alike" (Q), "A cohesive and consistently great album" (Clash), and as having "Something for everyone" (Uncut), 2005 has been a Mint Royale year. Mint Royale release 'Singing In the Rain' on 8th August and 'See You In The Morning' on 22nd August".
Early July 2005 saw us announce the final full track-listing for Mint Royale's new album track listing was to be 1/ wait for you, 2/ effect on me, 3/ something new, 4/ little words, 5/ singin' in the rain, 6/ harpy, 7/ i don't care, 8/ my heart is beating fast, 9/ see you in the morning, 10/ world, 11/ rest your head.
By now, the 'Singin In The Rain' single was being played extensively on national UK radio and would be delivered to local radio stations very soon. The track was being played by Radio 1 DJ's Pete Tong, Judge Jules, Annie Mac, Jo Whiley and Steve Lamacq.  As well as Radio 1, Kiss, BBC6 Music, XFM, Beat 106, Juice FM, and many other stations were championing the track. The track was added to the play list of the music industries leading weekly paper 'Music Week'; and Galaxy radio added it to their 'Super Hit' play list.
On the 1th of July 2005 SKY TV chose Royale's track 'Something New' as the music for their new advert to attract potential new subscribers to SKY. The advert was aired on ITV, Channel 4 and Channel 5 throughout the summer and was a 'finding nemo' style talking fish affair using the Music of Mint Royale with the voice of Jane Horrock who was probably best known as 'Bubbles' in 'Absolutely Fabulous' and is a well established stage and screen actress who earned lavish praise for her performance in 'Little Voice' where she co-starred with Ewan McGregor, Brenda Blethyn, and Michael Caine.
So both 'Singin In The Rain' and 'Something New' were taken from Mint Royale's forthcoming album 'see you in the morning' which was to be released on the 22nd of August (the week after the release of their single 'Singin In The Rain'). "It's a real northern team" said faith & hope's David Wood at the time. "Sue Hepworth sky's licensing executive, Jane Horrock's and Mint Royale are all northerners and everyone's pulled together to make a great ad. Mint Royale are on a roll at the moment after their track 'Singin In The Rain' was used for the VW Golf GTi ad and now SKY are using 'Something New' for their ad. There's great interest at the moment in Mint Royale's music for films and adverts and I'm sure this is the start of a whole series of deals".
By the end of July we were having a great reaction to the 'Singin In The Rain' video. It was delivered to music channels and was quickly on the Box's '1st play' list and featured on Channel 4's B4 on 29/07/05 just before the 'Big Brother'. Along with a on line exclusive from AOL, Mint Royale couldn't have wished for a better start.
The beginning of August 2005 saw us have Mint Royale's biggest radio record. All at faith & hope and direction Sony were so excited when the radio play data came in and the plays were all over the country on Radio 1, XFM, Kiss 100, 6Music, Galaxy 102, Vibe 105-108, Vibe 101, Pure Dance, MFR, Radio Ceredigion, Beat 106, Juice 107.2, Ministry of Sound, Essex FM, Energy FM, Galaxy 105-6, Galaxy 105, Galaxy 102.2, GWR, Leicester Sound, 2CR, 2-Ten, 102. Hereward, B97, Beacon Radio, Broadland Radio, Chiltern FM, FM103 Horizon, Mercia FM, Q103 FM, Ram FM, SGR, Trent FM, Wyvern FM, Northants FM, Severn Sounds, Orchard FM, Gemini FM, Lantern FM, Mercury FM, Mercury 96.6 FM, Mercury 101.7, KFM, Essex FM, MFM, Buzz FM, Plymouth Sound, Gemini FM, Capital Radio, BRMB, Invicta FM, Power FM, Southern FM, Red Dragon FM, Fox FM, Aire FM, Rock FM, Hallam FM, Key 103, Metro FM, Radio City, TFM, Viking FM, Power FM, Q102.9, Q97.2, Q101, and 96.4 The Wave. We say "the plays were all over the country", but the local Lancaster radio station that served the area where Mint Royale once lived, and where the Faith & Hope head office was based, wouldn't play it for love nor money.
On the 6th of August 2005 we announced that we had done a deal with the British based company MonsterMob – who were one of the World's largest mobile phone content providers – for the Global mobile rights to Mint Royale's forthcoming single 'Singin In The Rain'. They released the track as a Full Length Track, True Tone Audio Ring Tone, and Polyphonic Ring Tone. The deal was struck because Faith & Hope's founder David Wood was also an adviser and shareholder of MonsterMob and had brokered their deal to be NME's music mobile partner.
On the 8th of August 2005 we were extremely happy to announce that we were to be represented again in Germany, Austria and Switzerland by ZYX records who are one of the areas biggest and most successful independent record labels. Mint Royale were being personally overseen by head of A&R Gregor Minnig who released Mint Royale's debut album 'on the ropes'. The bands second album (dancehall places) was released by Sony (as part of faith & hope's joint venture) but the joint venture ended and we were able to let ZYX have Mint Royale again. At the time, ZYX [founded in 1971] had more than 250 employees, and a serious player in the German music scene.
By the 12th of August 2005, Mint Royale's new 'Singin In The Rain' video had over 50,000 views on Mint Royale's site after Mint Royale's break dancers appeared live on MTV earlier in the week and our server nearly exploded.
By the 16th of August, all the UK indicators pointed to us having a hit with Mint Royale's 'Singin In The Rain' which had simultaneously reached the Top 10 across three of the UK's biggest indicators. It had jumped twenty five places to #5 in Music Week's 'Commercial Pop Top 30'; remained at #9 in the 'Upfront Club Top 40'; and went straight in to the iTunes UK Top 100 at #5. The track had also entered the 'Pre-Release Airplay Top 20' which was compiled from pre-release airplay on Capital, Galaxy, Network Kiss, Vibe and Radio 1. This was Mint Royale's first ever appearance in this chart. Commenting at the time on the current success of Singin In The Rain in the 'Commercial Pop Top 30', Faith & Hope's David Wood commented "Mint Royale have done brilliantly well when you consider the millions that have been spent on some of the World's biggest artists below them in the chart". David referred to the likes of the likes of Moby at #28, Jamiroquai at #21, Craig David at #19, Faithless at #17 and Goldfrapp at #7. "Although we're hoping for a Top 40, if we're lucky, we may well manage to get a Top 20 but it's a really tough chart week".
And the run up to the release of Singin In the Rain went well. The television advertising research company 'Mercer Statistics' estimated that 85.9% of the British public heard Mint Royale's 'Singin InThe Rain' track used on the VW Golf GTi advert. This means that over 50,000,000 saw the ad and heard the track. The CD Single was taken by Asda, Virgin, HMV and most good local record shops. It had gone straight in to the Asda singles chart at #14 and this was the first ever Mint Royale single to be sold in a supermarket. A most amazing thing happened in the iTunes Top 20 involving the track when it appeared TWICE?! Because  we had done a deal with Sony to release the single for us, and we were releasing it on the new album (see you in the morning) the single version was at #13 and the album version was at #15. We were reliably informed from a music industry veteran that this was the first time an artist has had both single and album version of a track in the iTunes Top 20 at the same time.
So after months of speculation, Mint Royale's 'Singin In The Rain' which was used as the music for the VW Golf GTi ad was released on Monday 22nd August 2005 and we had the great news that MTV Europe had been playing it simultaneously throughout Europe.
On the 28th of August 2005, it was official. Another UK Top 20 for Mint Royale. 'Singin In The Rain' had entered the official UK Top 40 singles chart at number 20. Although Mint Royale had hits before ('Don't Falter', 'Sexiest Man in Jamaica', 'Blue Song') this one felt special because it was such a tough week. Faith & Hope's David Wood said "Last week was one of the most highly competitive singles charts of the year with new releases from Oasis, Rihanna, Simon Webbe, Black Eyed Peas, Kaiser Chiefs, White Stripes, Amerie and the Coral all in the same week. We're delighted with the chart position as there are twelve of this weeks new releases in the Top 20".
The following month, one of Germany's leading music journalists, Bernhard Lermann, gave Mint Royale's new album 'See You In The Morning' a five star review in Germany's leading lifestyle magazine GQ; and before we knew it, Mint Royale's next single 'the effect on me' received it's first airing on Radio 1 when Sara Cox ended her show with the track and described it as 'beautiful'. 'the effect on me'.
In early October 2005, Mint Royale's massive club and chart hit 'Sexiest Man In Jamaica' was used for Nokia's "Love your music, Love your Nokia" adverts on the ITV show 'X Factor'. It was very well known in the industry that X Factor judge Simon Cowell was a Mint Royale fan…. and Simon plays a part in the Faith & Hope story in 2008.
In Mid October 2005, we had the figures in for the first months sales of Mint Royale's new album 'See You In The Morning' and we revealed that the band had just had their biggest ever first month album sales.
Mint Royale's next single 'the effect on me' was finding a more mature audience. Jonathan Ross started playing it on his Saturday morning radio 2 show and was added to the BBC 6Music playlist. It went on to be played on the likes of Jo Whiley's Radio 1 show
'the effect on me' starred resident Mint Royale vocalist Fola, the video was a gorgeous accompaniment to the song and was shot in one take. Featuring a cameo from the bands manager Tony (leave your guesses as to his role on the Mint Royale messageboard) and the lamposts from the VW Golf GTi advert (we like to get our money's worth out of the props). The video won the public vote on 'THE BOX' as part of the 'Eat My Video' strand.
In mid November 2005, Mint Royale's track 'My Heart Is Beating Fast' from 'see you in the morning' was currently used for the Channel 4 series 'Make Me a Million' that followed multi-millionaire mentors to show what it's like to be a True Entrepreneur.
On the 21st of November 2005, we released Mint Royale's 'The Effect On Me' on enhanced CD and 12". The song was backed with a fizzing Max Tundra remix and brand new track 'marbles', with the cd also including the stunning video. The song builds slowly around a plaintive strings, chiming guitars and an impassioned vocal sampled from Jean Wells' 'Have a little Mercy'.
At the end of November 2005, Mint Royale's track 'Something New' was used on 'Strictly Come Dancing' and our email inbox was full. By mid December, Mint Royale was dominating UK television. With plays on both primetime ITV and BBC1 evenings, Mint Royale were one of the most successful UK acts in the TV music market. 'Something New' being used by SKY TV to advertise SKY subcription. Mint Royale Dominates Weekend Television and their track 'Take It Easy' was being used for the new DFS sofa ad.
In Janary 2006, Faith & Hope teamed up with iconic fashion group Hugo Boss who introduced a new feminine fragrance called Hugo 'Pure Purple'. Apart from the U.S , the Worldwide TV publicity campaign features an energetic dance routine on the streets of New York set to the Mint Royale track "Wait For You". "We wanted to create a clear, modern, unexpected spirit," explained Hugo Creative Director Volker Kaechele. "The spirit of a woman in harmony with her world, who expresses herself in a burst of pure energy. Purple is the perfect colour for her: a real positive, feminine force." The deal with Hugo Boss followed an incredible 2005 for Faith & Hope in the TV film and advertising market. "We have completed some great deals both in the UK and internationally this year for our artists including Volkswagen, Toyota, Jaguar, DFS, SKY, Channel 4 and now Hugo Boss" said Faith & Hope's David Wood.
The end of January 2006 saw Mint Royale's 'From Rusholme With Love' used as the music for actress Rula Lenska's 'Best Bits'. Countess Roza-Marie Leopoldnya Lubienska or Rula to her mates become the third celebrity to be evicted from Channel 4's Big Brother house and was up for eviction with 'Goldie Lookin Chain' member Maggot who we believe secretly wanted to be evicted as his band is playing at the Midem music conference in Cannes this week.
In April 2006, we found out that Prince William loves Mint Royale. We had hundreds of emails after a the news story about Prince William and Mint Royale appeared in the Daily Mirror. We know first hand that it's true that our future King, Prince William is a massive fan of Mint Royale. He has an alias on the Mint Royale forum and we invited him to be in the next video in disguise or not. A favourite of Prince William's is Mint Royale's hit 'Sexiest Man In Jamaica'.
'See You In The Morning' Track Listing
1. wait for you / 2. the effect on me / 3. something new / 4. little words / 5. harpy / 6. i don't care / 7. my heart is beating fast / 8. see you in the morning / 9. world / 10. rest your head /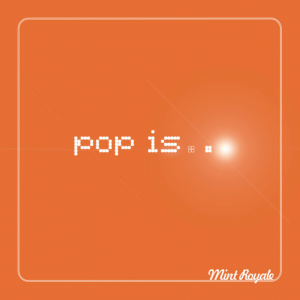 4th Album: 'Pop Is…'
In 2007, Mint Royale released a compilation CD+DVD named Pop Is…, which contained all their singles and videos, as well as a couple of the remixes they had done for other performers, and a new song, "Wham-Bar," based on the Wham! hit song "Wham Rap! (Enjoy What You Do)". The same year, Mint Royale released a bonus track remix of Frank Sinatra's "This Town" on the Ocean's Thirteen official soundtrack.
On 1 June 2008, "Singin' in the Rain" re-entered the UK Singles Chart at number 28 after the success of George Sampson on Britain's Got Talent and Jack Chambers on So You Think You Can Dance Australia. It then became number 1 on the UK Chart announced on 8 June 2008.
'Pop Is…' Track Listing
1. Don't Falter" (featuring. Lauren Laverne) / 2 Singin' in the Rain" (featuring. Gene Kelly) / 2. Show Me" (featuring. Pos from De La Soul) / 3. Blue Song / 4. Take It Easy / 5. Elephant Stone (Mint Royale Remix) by The Stone Roses / 6. Something New / 7. Sexiest Man In Jamaica / 8. From Rusholme With Love / 9. Kenny's Last Dance / 10. Wait For You / 11. The Effect On Me / 12. Dancehall Places / 13. Wham! Bar

Mint Royale Credits
Live Shows & TV Appearances by Mint Royale
Mint Royale's TV and Live appearances include (LIVE) Glastonbury, T in the Park, Wakestock, V festivals, Homelands, Leeds & Reading, Creamfields, Lowlands, Puckelpop, NME Awards, (TV) Top of the Pops, CD:UK, The Priory, Born Sloppy, Big Breakfast,
Remixes by Mint Royale
Mint Royale managed to fit in other projects including remixes for the likes of Junior Senior, Har Mar Superstar, Kirsty MacColl, Cut Masters, Apollo 440, Stone Roses, Terrorvision, Younger Younger 28's and Daphne & Celeste.
Advertising Syncs by Mint Royale
Mint Royale's Music has been the choice for many TV ads. These include the VW Golf Gti, Kellogg's Corn Flakes, Mentos, Vodaphone, BBC Radio 1, Mint Skittles, and many more.
Film Music & Syncs by Mint Royale
Hollywood has beckoned with Mint Royale supplying music for numerous films including Stallone's 'Get Carter', Rob Schneider's 'Hot Chicks', Tom Cruise's 'Vanilla Sky' and Neil and Chris even flew to Toronto for a cameo performance in John Cusacks film 'Serendipity' where they performed their legendry track 'From Rusholme With Love'. US and UK TV Synchs the likes of Malcolm In The Middle, Spaced, Shameless, Queer As Folk, to name a few.
Compilations that Mint Royale were on.
Now That's What I Call Music! 70 – Ministry Of Sound 2006 Annual – Pepsi – Club life Selection – Kinky Beats – Slam The Breaks On – A Plump Night Out – Abrak A Dubra – Elastic Breaks – Mix CD 1 – Orientations – Urban Underground The Break beat Elite – V 13 – 21st Century Disco 2003 – Big Beach Boutique 2 The Movie – Big Beach Boutique II – Dance Nation Anthems – House Funktion 4 – Liquid Todd Solid State – The Annual Ibiza 2002 – Next Level Breaks – 24 Hour Psychedelic Freak out – A Camping flight To Lowlands Paradise 2003 – Acapella MashUps Volume 5 – Buddah Club Summer House Club – In Tha House Records – Dance Train 2003 Club Edition – Electro Tech – Green Vibes – Total dance Volume III – Grandmix 2003 – Kontor Sunset Chill Vol 5 – Jaguar 2005 Volume 2…. plus others.