On the 23rd of May 2006, Faith & Hope announced that we had signed the Kent based band Touriste. The four piece includeed the vocals of Sam Harris backed by his brother Kris Harris on bass, Rob Wilkes on guitar and Michael Dove on drums. Since signing, the guys have been busy in the studio with producer Ken Thomas (Sigur Ros, Hope of The States) at Jacobs Studios in Surrey recording their debut single. After being described as "emotional and melodic", and a "heavyweight Morning Runner" by Steve Lamaq.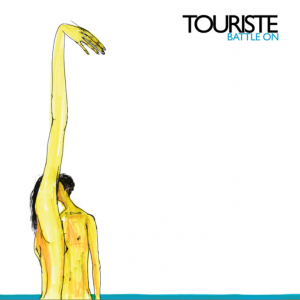 Touriste's debut limited edition 7″ single 'Battle On' which included the track 'Shannon's Cannon' was released on Monday the 11th September 2006 (Cat # FH0647) and had their first nationl newspaper review (and what a great review it was) in the Sun. They described the single 'Battle On' as "an accomplished debut".
Touriste were invited on to Steve Lamacq's 6 Music show for an interview as they were his new favourite band this week. Touriste started to be played on US Radio without us having a U.S label. Plays include KEXP 90.3FM SEATTLE WA, KDLD "INDIE 103.1FM" LOS ANGELES, KNRK PORTLAND OR, WEQX MANCHESTER VT and ALBANY NEW YORK.

'Drowned in Sound' the music community site that offered News, Features and Listings featured Touriste's single saying "Isle of Sheppey four-piece Touriste may be an unfamiliar name to most of you at this moment in time, but trust me: they're gonna be household names this time next year" said Drowned In Sound reviewer Dom Gourlay. "Battle On is what Athlete would have become if they'd continued down the Beta Band road to experimental subversiveness rather than hibernated underneath dad's carpet slippers, or even Keane if they would actually take a chance and do something interesting rather than merely copy the lighter side of their record collections." Dan finishes his review by saying "… the delightfully haunting 'Shannon's Cannon' could possibly win an award for b-side of the year, such is its infectiousness and sincerity. Touriste, then: coming to slay a stadium near you soon."