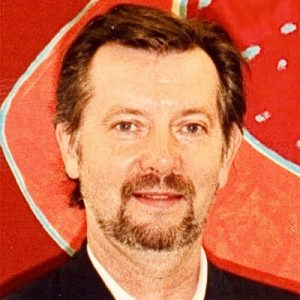 In 2002, Faith & Hope's founders David Wood and Neil Claxton were delighted when Doug D'Arcy joined Faith & Hope Records Limited as an equal equity shareholder. "Having Doug on board immediately strengthened the label's profile" said David Wood. "As well as a co-shareholder, we also gained a wonderful mentor who has always given us invaluable advice".
Doug's career in the music industry began in 1968 as a booking agent at the Ellis-Wright Agency which went on to become Chrysalis. At 23, he became the Managing Director of the Chrysalis record label until 1986, when he became President of Chrysalis Records International, and a director of the Chrysalis Group Ltd. Whilst at Chrysalis, Doug was influential in the creation of the '2 Tone' and 'New Romantic' movements; and signed artists that today are household names including Blondie, Jethro Tull, Procol Harum, The Specials, Ultravox, Spandau Ballet, Billy Idol and Huey Lewis to name but a few.
Following the sale of Chrysalis Records to EMI in 1989, Doug established Dedicated Records – which was a joint venture between himself and Bertelsmann Music Group (BMG) – which he ran for several years enjoying success with the likes of Spiritualized, Spacemen 3, Beth Orton, and others. Dedicated was eventually sold to Aista Records in 1998 (who in turn were later sold to Sony Music Entertainment), and from 1998 to 2001 he was a consultant to Arista Records US.
In 2001, Doug established his Songline Ltd music consultancy which he still has today. As well as still being one of the shareholders in Faith & Hope Records Limited; he is a founding board member of the Association of Independent Music (AIM), and a Trustee of the charity Missing People.
Visit: Doug D'Arcy
Find out about: Neil Claxton – David Wood – Amul Batra.